Sku:

GW-51-08

Type: Tabletop Games
Winged Hive Tyrant
Spend

$100.00

to

FREE SHIPPING
Short content about your product.
Short content about your product.
USE RICH TEXT EDITOR
And big icons to highlight the product sale point
Hive Tyrants enact the Hive Mind's will on the battlefield, as the massive commanders of the Tyranid swarm. Winged Hive Tyrants are spawned to control airborne swarms and provide a mobile synaptic nexus. Wielding an array of nightmarish organic weapons, their monstrous forms singing with the synaptic might of the Hive Mind, these dread swarmleaders spread terror and death wherever the dark shadow of their wings falls.

This multipart plastic kit builds one Winged Hive Tyrant, an impressive and incredibly dynamic leader-beast that can be built to take on a variety of battlefield roles. This looming creature is a fitting centrepiece for any Tyranid army – it is posed with fibrous and ragged wings extended wide, leaving only its serpent-like tail touching the ground, as if launching into flight or pouncing on its prey. The kit features a huge variety of weapons options, including two scything talons, a heavy venom cannon, a stranglethorn cannon, and a bonesword and a lash whip – as well as biomorphs like adrenal glands and toxin sacs, plus other components for customising your Winged Hive Tyrant. You can also choose to build this kit as wingless Hive Tyrant, or the insidious Swarmlord.

This set comprises 59 plastic components and is supplied with a Citadel 60mm Round Base. This miniature is supplied unpainted and require assembly – we recommend using Citadel Plastic Glue and Citadel paints.
Add an additional description to your products. You may set the same content for all products.

Ex: Shipping and return policies, size guides, and other common questions.

Or you may link a dynamic source to show product fields like vendor or custom product meta fields.

Ex: Ingredients, nutritional info, additional features and other unique per-product data.
View full details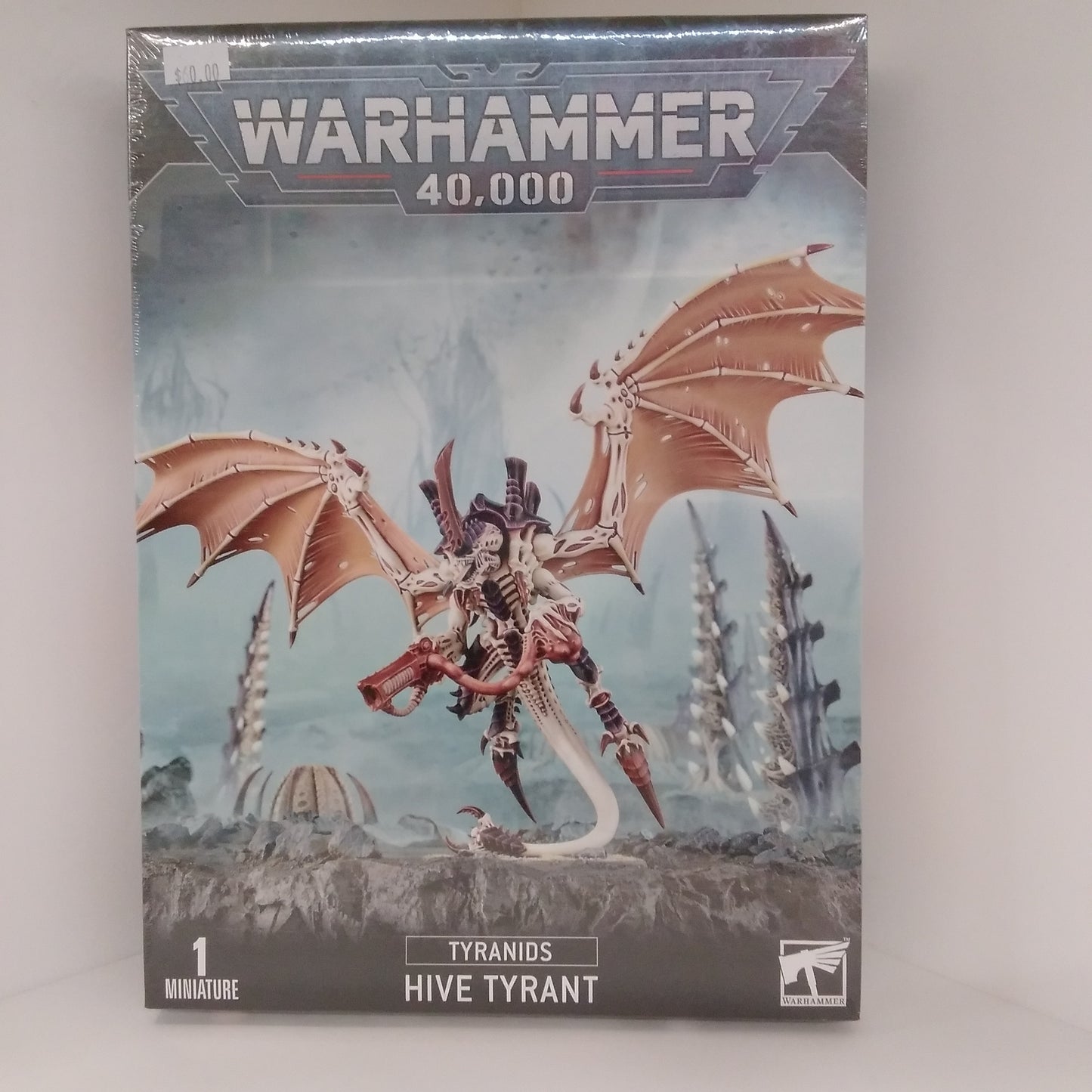 SUBHEADING
Text with colored background and side image
This section allows you to set a text box background.
SUBHEADING
Recently viewed products