Sku:

SAF-180229

Type: Figurine
Whitetail Fawn
Spend

$100.00

to

FREE SHIPPING
Short content about your product.
Short content about your product.
USE RICH TEXT EDITOR
And big icons to highlight the product sale point
Unlike many other species of mammals, whitetail deer fawns do not stay close to their mothers for protection. Instead, very young fawns will lay very still in tall grasses in order to evade possible predation while their mothers leave to forage for food. History: The number of fawns a whitetail doe can have varies, although most females don't have more than 3 infants. Similar to most mammals, fawns cannot fend for themselves and rely on their mothers for food. Fawns begin to follow their mothers on foraging trips once they're about 1-2 months old, and during this period does become extremely protective of their young. Scientific Name: Odocoileus virginianus Characteristics: This fawn is still very young, indicated by its white spots which disappear as they mature. Painted and sculpted by professionals, this whitetail fawn toy model features the same attention to detail and true-to-life realism that you've come to expect from all Safari figurines.

Made in China
Add an additional description to your products. You may set the same content for all products.

Ex: Shipping and return policies, size guides, and other common questions.

Or you may link a dynamic source to show product fields like vendor or custom product meta fields.

Ex: Ingredients, nutritional info, additional features and other unique per-product data.
View full details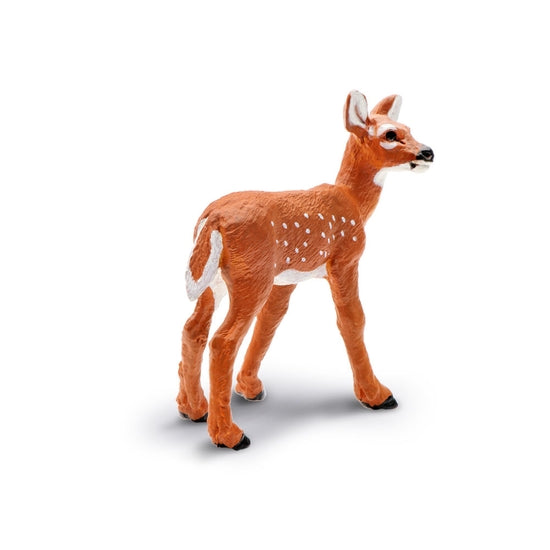 SUBHEADING
Text with colored background and side image
This section allows you to set a text box background.
SUBHEADING
Recently viewed products