Sku:

GW-89-64

Type: Tabletop Games
Warscroll Cards: Gloomspite Gitz
Spend

$100.00

to

FREE SHIPPING
Short content about your product.
Short content about your product.
USE RICH TEXT EDITOR
And big icons to highlight the product sale point
Beneath the gaze of the Bad Moon, the Gloomspite Gitz fight with a vicious energy – screeching and cackling as they battle. Hordes of manic grots are accompanied by stomping cave beasts and gargantuan arachnids from the oldest and darkest forests. The Mortal Realms are unprepared for their frenzied cruelty – but this set of essential reference cards will help you keep on top of things, with warscroll cards for every unit, Endless Spell, and piece of Faction Terrain in Battletome: Gloomspite Gitz, plus 31 tokens to help keep track of various artefacts, spells, abilities, monstrous rampages, grand strategies, and battle tactics.

In this pack, you'll find:

- 33x single warscroll cards

- 10x double-sized, folding warscroll cards

- 2x double-sided token sheets tailored to the spells, abilities, and tactics of the Gloomspite Gitz
Add an additional description to your products. You may set the same content for all products.

Ex: Shipping and return policies, size guides, and other common questions.

Or you may link a dynamic source to show product fields like vendor or custom product meta fields.

Ex: Ingredients, nutritional info, additional features and other unique per-product data.
View full details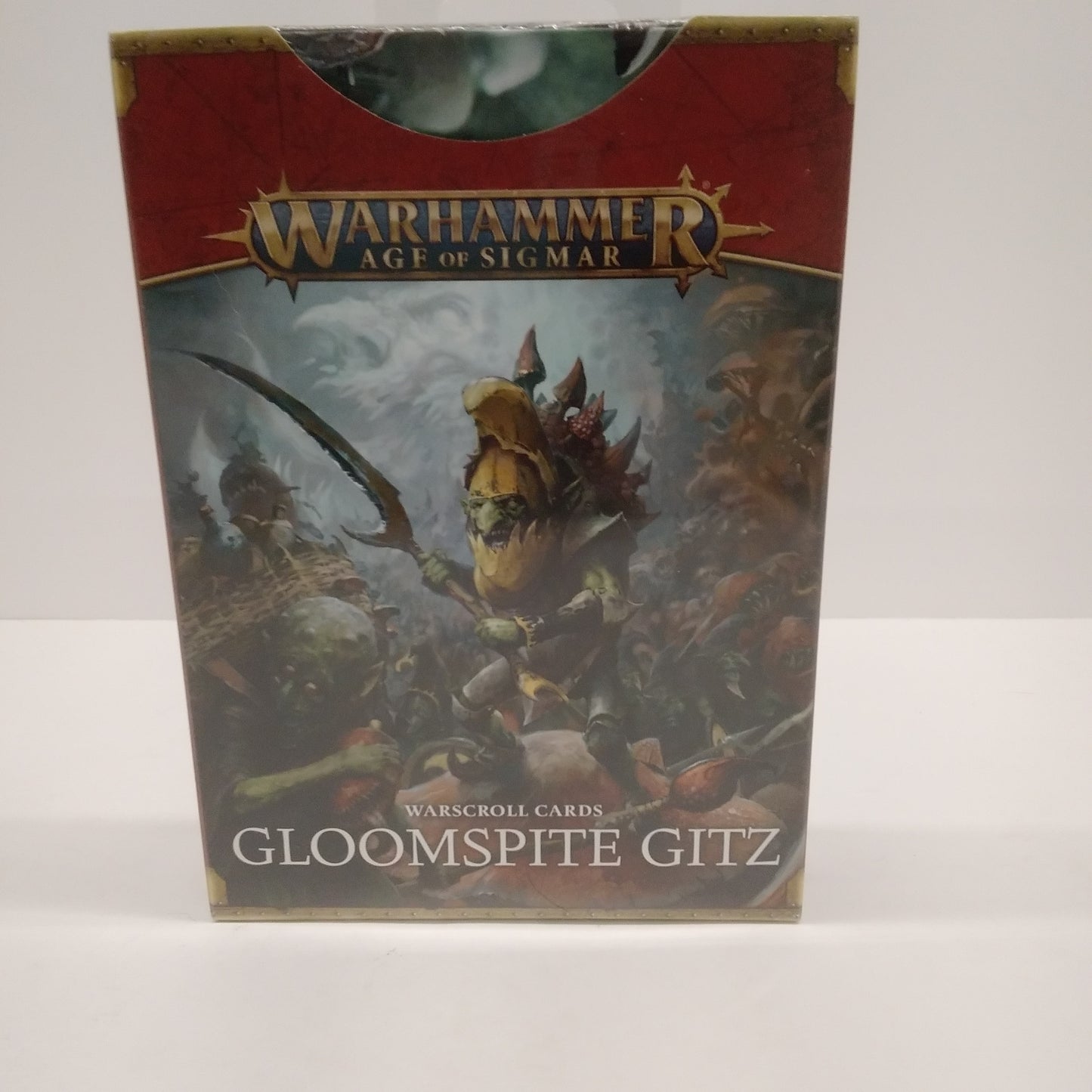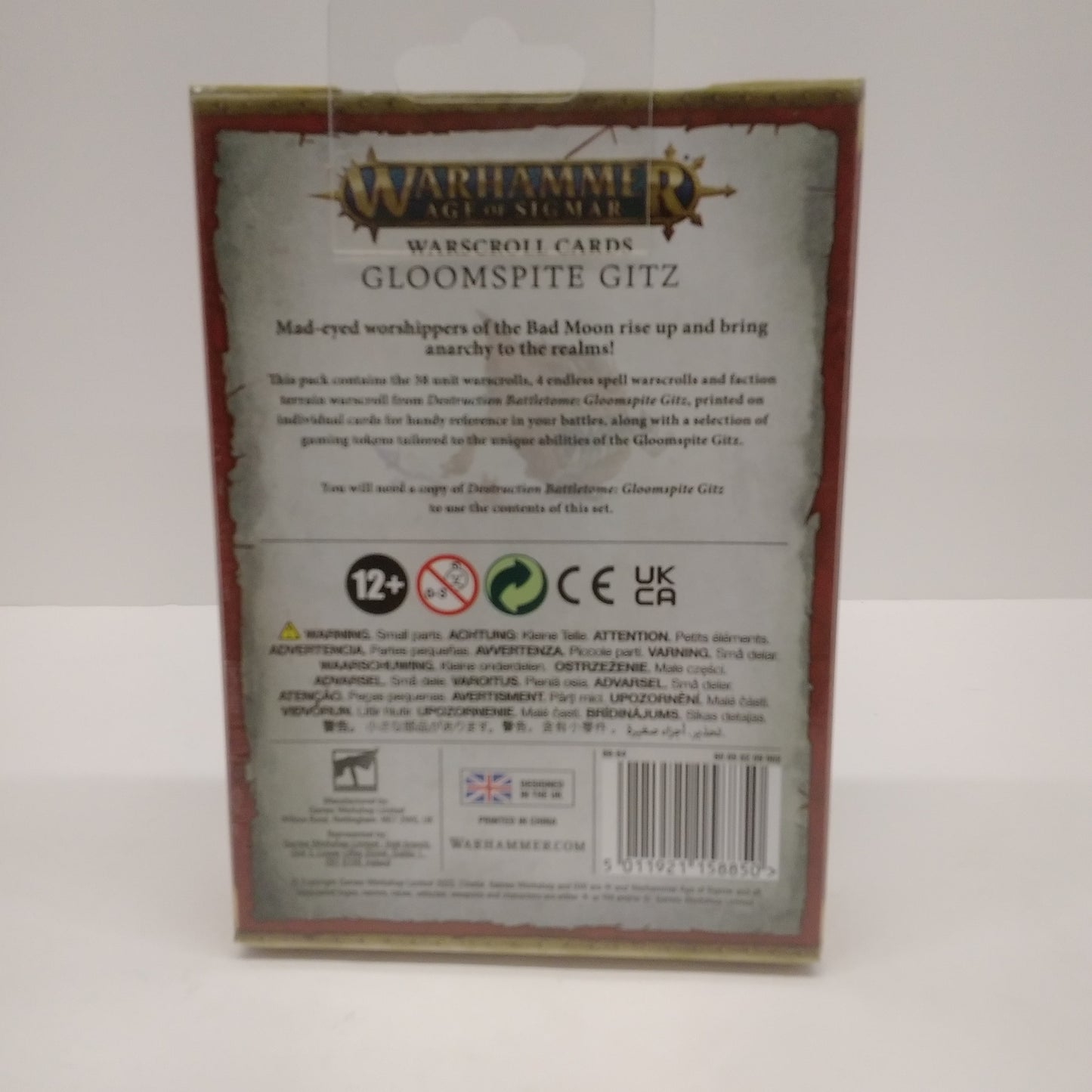 Warscroll Cards: Gloomspite Gitz
SUBHEADING
Text with colored background and side image
This section allows you to set a text box background.
SUBHEADING
Recently viewed products