Sku:

SAF-803029

Type: Figurines
Twilight Pegasus
Spend

$100.00

to

FREE SHIPPING
Short content about your product.
Short content about your product.
USE RICH TEXT EDITOR
And big icons to highlight the product sale point
Twilight Pegasus carries on the tradition of brave flying horses, returning from the stars to the Earth as a steed for the greatest champions. Twilight Pegasus represents the more adventurous and daring side of Pegasus the flying horse. Scientific Name: Pegasus crepusculum Characteristics: Twilight Pegasus is a new generation of flying horse, returned to earth for brave challenges. Its wild nature is evident in the figure. Size and Color: The sleek black of Twilight Pegasus stands in stark contrast to the traditional Pegasus—steed of heroes. But this 5 ½-inch-long figure is a creature of the night, only leaving the sky in starless darkness. The Twilight Pegasus is part of the Mythical Realms® collection All of our products are Non-toxic and BPA free

Made in China
Add an additional description to your products. You may set the same content for all products.

Ex: Shipping and return policies, size guides, and other common questions.

Or you may link a dynamic source to show product fields like vendor or custom product meta fields.

Ex: Ingredients, nutritional info, additional features and other unique per-product data.
View full details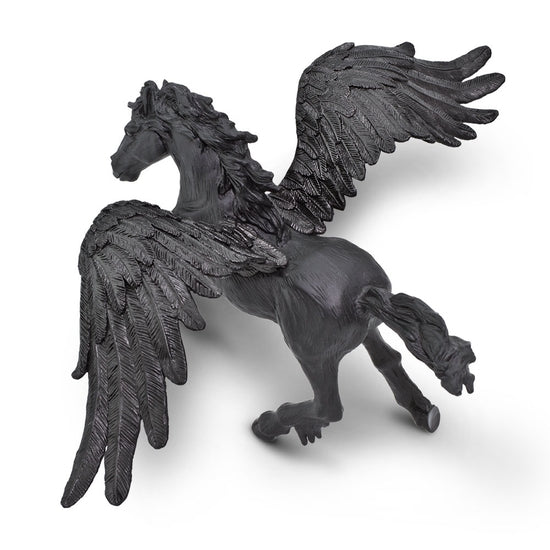 SUBHEADING
Text with colored background and side image
This section allows you to set a text box background.
SUBHEADING
Recently viewed products