Sku:

SNp-002

Type: BOARD GAMES
Snapzi
Spend

$100.00

to

FREE SHIPPING
Short content about your product.
Short content about your product.
USE RICH TEXT EDITOR
And big icons to highlight the product sale point
The Add-on game for folks who love Slapzi

MORE SLAPZI FUN: This card set is the perfect add-on to SLAPZI, the fast, fun, and easy to learn card game that rewards creativity and quick thinking. SNAPZI is a whole new way to make your original SLAPZI game more fun and challenging.

SIMPLE SPEED: SNAPZI is all about speed, it's super simple to learn and super fast to play. First player to get rid of all five of their cards wins.

INCLUDES: 60 double-sided snapshot cards that contain 18 different images snapped from the regular SLAPZI picture cards and instructions for fast matching, card slapping, everyone laughing family fun for 2 to 10 players ages 8 to 98.

MORE WAYS TO PLAY: There's not just one way to play with SNAPZI, that's why we've included instructions for 8 different ways to use SNAPZI with your original SLAPZI game.

TEACHERS LOVE SNAPZI: Playing SLAPZI with SNAPZI can help kids develop cognitive flexibility and abstract reasoning skills while being extremely fun and simple to play. It's perfect for early finishers and team building activities.
Add an additional description to your products. You may set the same content for all products.

Ex: Shipping and return policies, size guides, and other common questions.

Or you may link a dynamic source to show product fields like vendor or custom product meta fields.

Ex: Ingredients, nutritional info, additional features and other unique per-product data.
View full details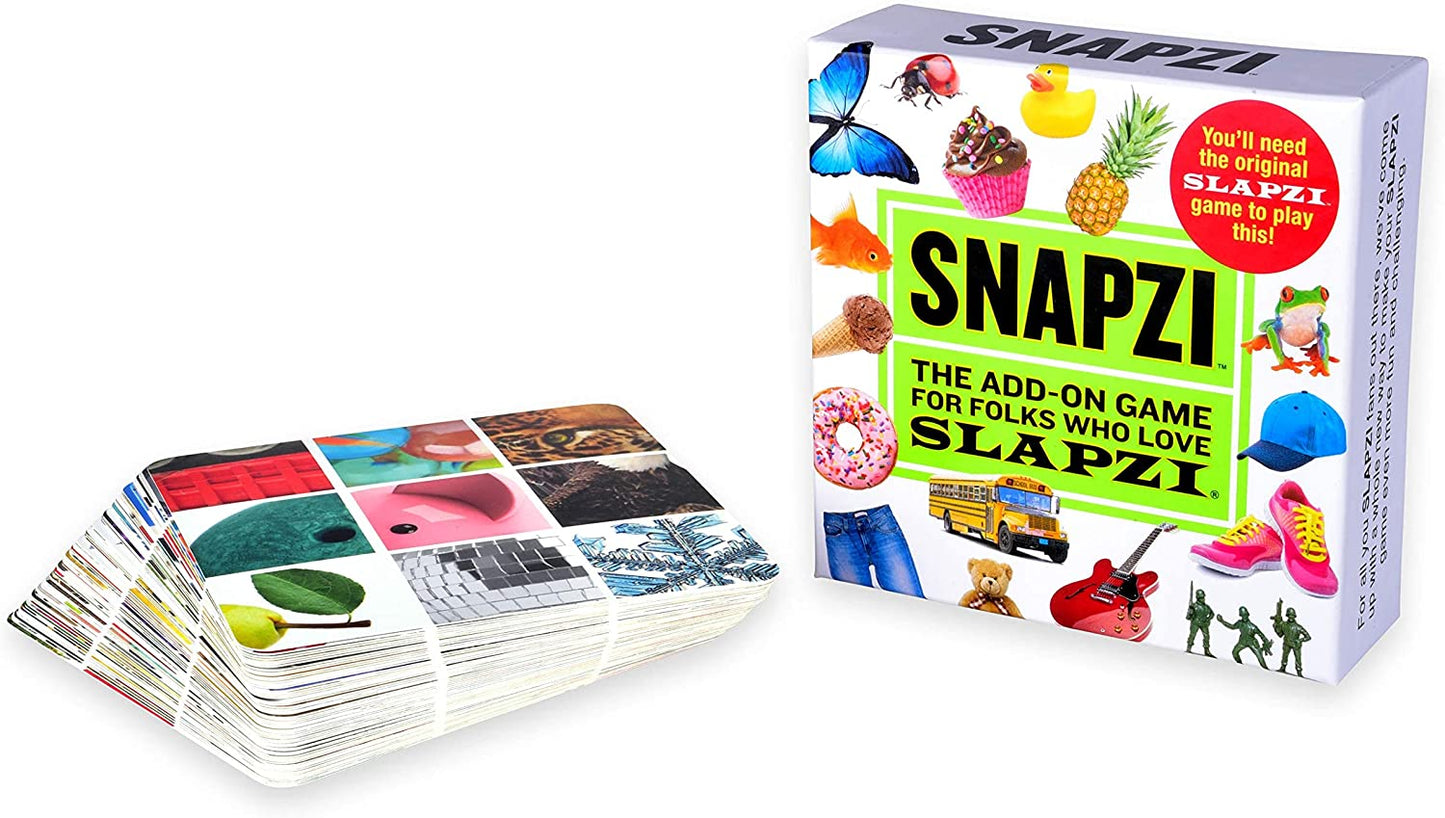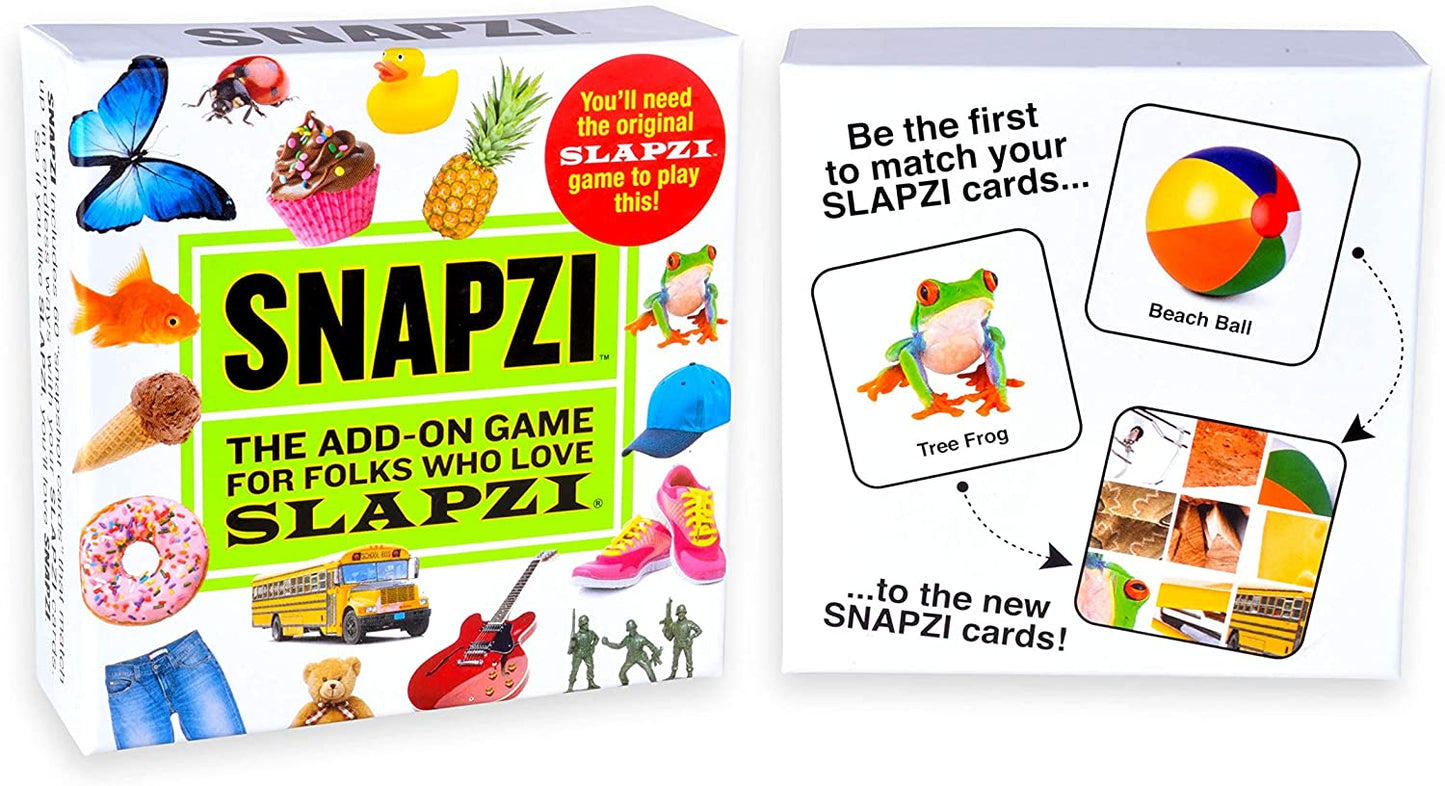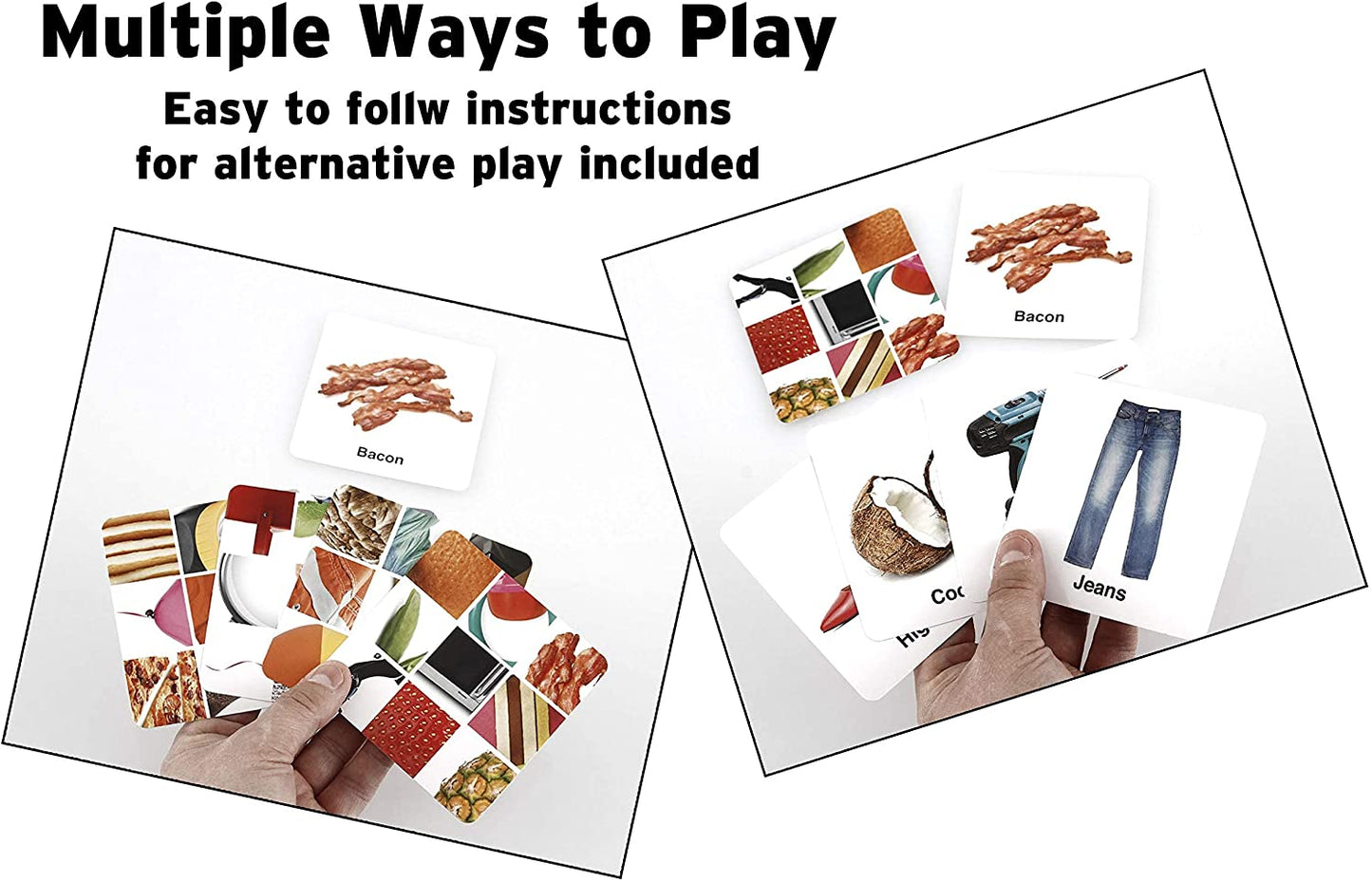 SUBHEADING
Text with colored background and side image
This section allows you to set a text box background.
SUBHEADING
Recently viewed products