Sku:

SAF-100061

Type: Toy
Siamese
Spend

$100.00

to

FREE SHIPPING
Short content about your product.
Short content about your product.
USE RICH TEXT EDITOR
And big icons to highlight the product sale point
One of the oldest breeds of Asian cats, the Siamese originates from Thailand, which was once known as Siam. The most distinctive feature of this cat is its pointed coat, with a pale cream-colored body and darker brown at its points: the feet, face, ears, and tip of the tail. Scientific Name: Felis catus Characteristics: The inquisitive Siamese cat figure is slinking along with its slender body. Turning its head with its ears perked, it seems to have just noticed you there! Size and Color: This cat figure is 3 ¼ inches long and 2 inches high, making it almost exactly the size of a credit card stood on its side. It features the typical Siamese pointed pattern, with a pale cream body and dark brown at the feet, face, ears, and tail tip. It also has striking blue eyes, another trademark Siamese feature. The Siamese Cat is part of the Best in Show collection All of our products are Non-toxic and BPA-free.

Made in China
Add an additional description to your products. You may set the same content for all products.

Ex: Shipping and return policies, size guides, and other common questions.

Or you may link a dynamic source to show product fields like vendor or custom product meta fields.

Ex: Ingredients, nutritional info, additional features and other unique per-product data.
View full details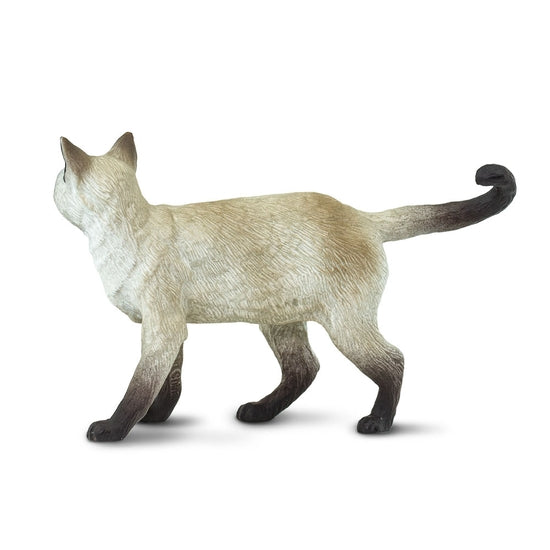 SUBHEADING
Text with colored background and side image
This section allows you to set a text box background.
SUBHEADING
Recently viewed products