Sku:

GW-49-10

Type: Tabletop Games
Necrons - Immortals
Spend

$100.00

to

FREE SHIPPING
Short content about your product.
Short content about your product.
USE RICH TEXT EDITOR
And big icons to highlight the product sale point
As the shock troops of the Necron army, a phalanx of Immortals will strive for victory using every tactic at their disposal. They can easily withstand a hail of heavy bolter fire.

The Necron Immortals possess the classic, intimidating skeletal-metal form of their race. Their elongated limbs are jointed with metallic bolts, they stand in an eerily hunched manner, and their heads are set within a shroud of armour and industrious shoulder pads. Subtle Necron iconography is displayed on their breastbone. You can equip the Immortals with the devastating gauss blasters and tesla carbines.

This multi-part plastic boxed set contains 80 components, two Necron transfer sheets and five Citadel 32mm Round Bases with which to build five Necron Immortals or five Necron Deathmarks.
Add an additional description to your products. You may set the same content for all products.

Ex: Shipping and return policies, size guides, and other common questions.

Or you may link a dynamic source to show product fields like vendor or custom product meta fields.

Ex: Ingredients, nutritional info, additional features and other unique per-product data.
View full details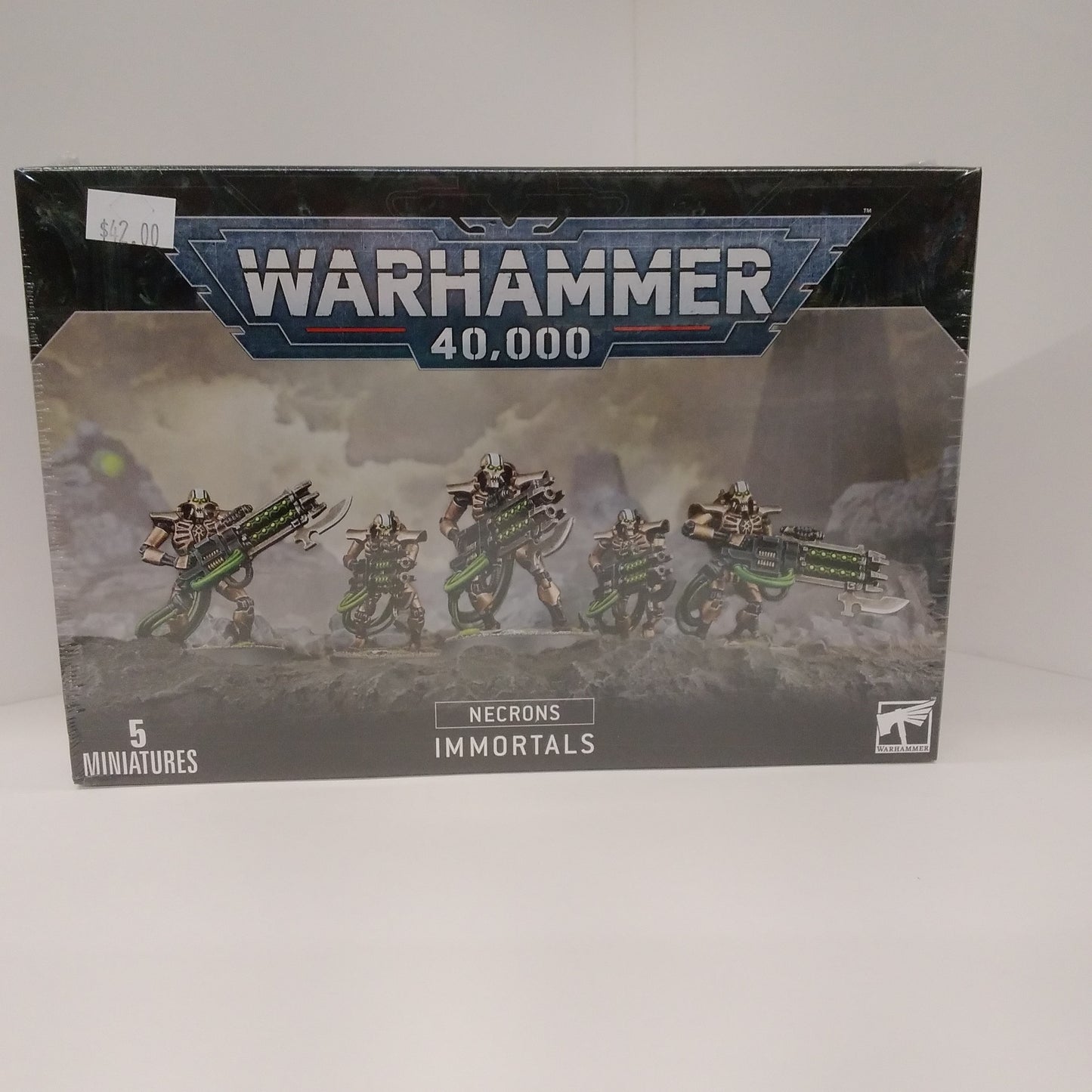 SUBHEADING
Text with colored background and side image
This section allows you to set a text box background.
SUBHEADING
Recently viewed products