Sku:

ASM-MIB01

Type: BOARD GAMES
MILLE BORNES
Spend

$100.00

to

FREE SHIPPING
Short content about your product.
Short content about your product.
USE RICH TEXT EDITOR
And big icons to highlight the product sale point
Rev the engine and wait for the green light to send you hurtling across the countryside. Along the way, you'll need to keep the tank full, find your way around the speed limit, and avoid the accidents that may slow you down. After all, only one racer can be the first to cross 1,000 miles! Mille Bornes is a classic card game of cross-country racing, challenging you to outrace your opponents as you dodge the hazards they put in your way. You may play a tire puncture to keep your opponent from getting ahead, protect yourself with safety cards, or save a safety for the classic Coup Fourre?. Play your cards right, and you'll be the first to cross the finish line in Mille Bornes!
Add an additional description to your products. You may set the same content for all products.

Ex: Shipping and return policies, size guides, and other common questions.

Or you may link a dynamic source to show product fields like vendor or custom product meta fields.

Ex: Ingredients, nutritional info, additional features and other unique per-product data.
View full details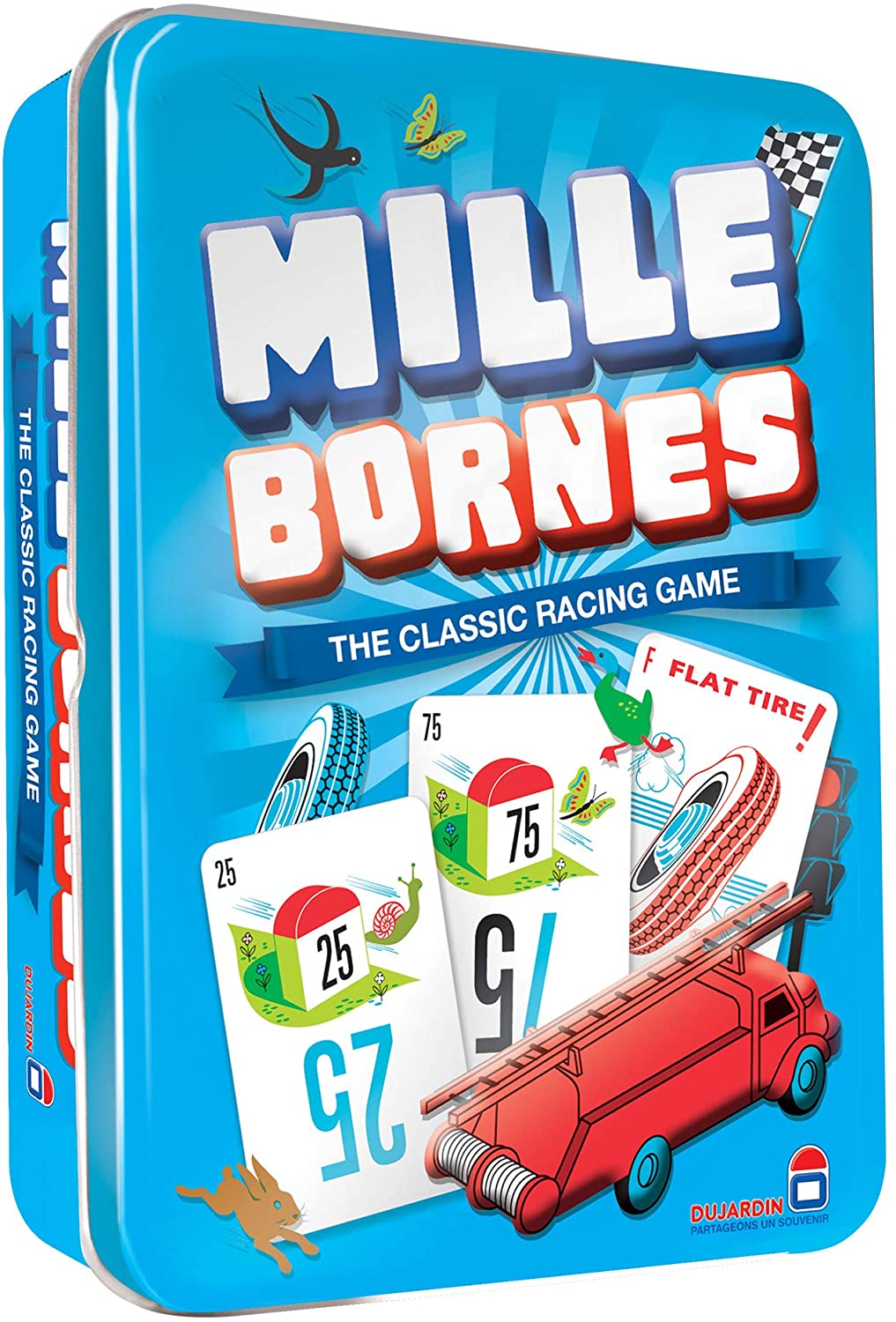 SUBHEADING
Text with colored background and side image
This section allows you to set a text box background.
SUBHEADING
Recently viewed products