Sku:

MC-4015

Type: Puzzle
I AM TRICERATOPS PUZZLE
Spend

$100.00

to

FREE SHIPPING
Short content about your product.
Short content about your product.
USE RICH TEXT EDITOR
And big icons to highlight the product sale point
March Forth! Unique, animal-shaped, 100-piece jigsaw puzzle for ages 6 and up. Poster-sized when completed. Puzzle pieces are oversized for easy handling.


Each puzzle comes with an educational Madd Capp Fun Facts insert. On one side is a fold-out puzzle image to hang as a poster or use as a reference. On the flipside is a wealth of amazing facts. Did you know, for instance, that triceratops weighed between four and six tons, about as much as an ice cream truck?

100 pieces
Finished size: 33" x 24" (poster size)
Unique-shaped border
Large pieces are sized just right for small hands to hold and manipulate (good for folks with limited dexterity too)
Semi-gloss dinosaur illustration
Mounted on premium quality chipboard
Random cut, interlocking puzzle pieces
Puzzle pieces are cleanly cut and come fully separated (dust-free!)
Packaged in a tamperproof box
Box size:  12" x 10" x 3"
Includes Madd Capp Fun Facts and full puzzle image
Makes amazing wall décor. Glue it, then mount the masterpiece!
For ages 6 and up
Add an additional description to your products. You may set the same content for all products.

Ex: Shipping and return policies, size guides, and other common questions.

Or you may link a dynamic source to show product fields like vendor or custom product meta fields.

Ex: Ingredients, nutritional info, additional features and other unique per-product data.
View full details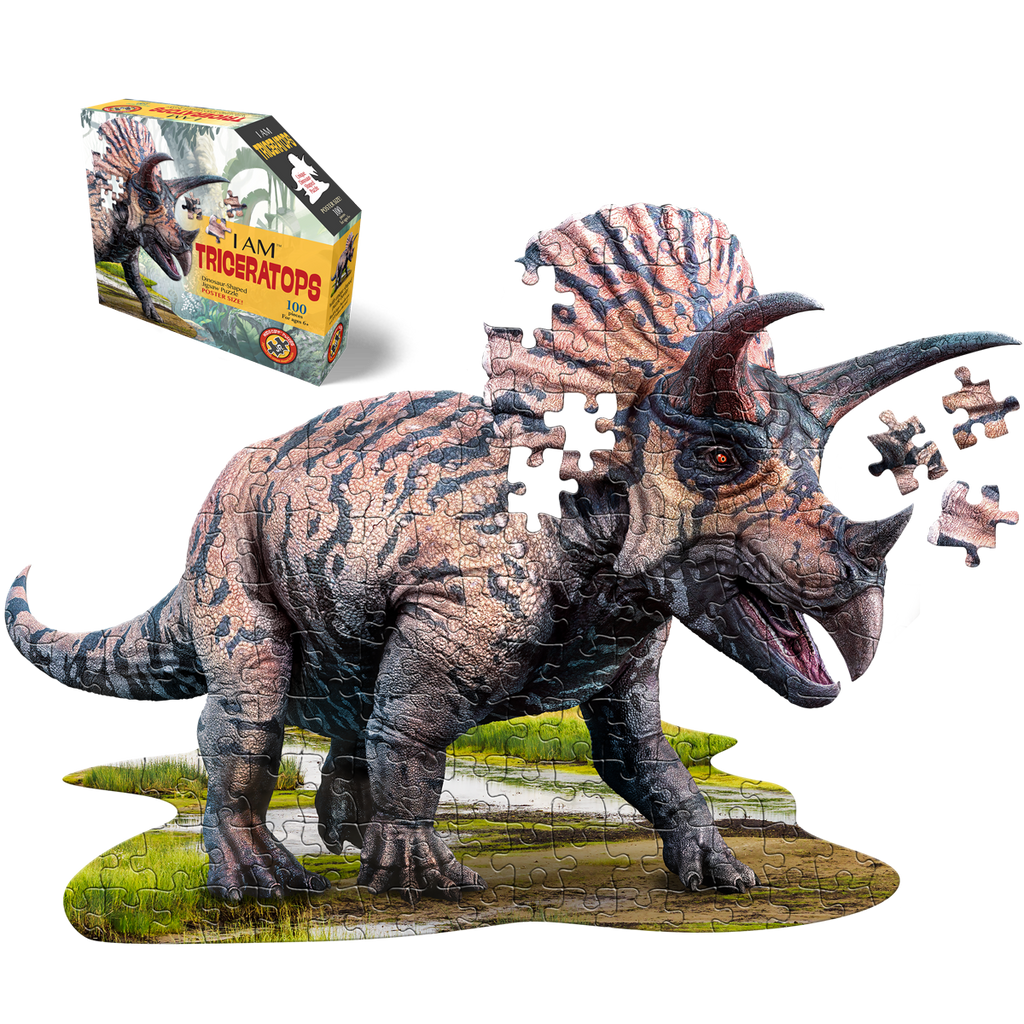 SUBHEADING
Text with colored background and side image
This section allows you to set a text box background.
SUBHEADING
Recently viewed products