Sku:

THK-645014

Type: SCIENCE KIT
Chem C3000
Spend

$100.00

to

FREE SHIPPING
Short content about your product.
Short content about your product.
USE RICH TEXT EDITOR
And big icons to highlight the product sale point
older version

CHEM C3000 is the ultimate chemistry set. This kit includes all of the components from CHEM C2000, plus dozens of additional tools and chemicals, and 100 additional experiments, for a total of more than 333 experiments. The 192-page, full-color experiment manual is written at a more advanced level than the other CHEM kit manuals. You could call it a textbook, but the manual is too much fun to make that comparison. CHEM C3000 has a similar hands-on approach to teaching chemistry as our other CHEM kits, but also teaches more advanced topics such as chemical equations, atomic structures, and the periodic table. These concepts are critical to continued study of chemistry. CHEM C3000 is an excellent preparation for high-school level chemistry.

CHEM C3000 covers all of these topics and more: introduction to chemistry, safety information, setting up your workspace, acids & bases, salts & solutions, elements & compounds, solids, liquids & gases, combustion, air & air pressure, air pollution, our environment, metals, oxidation & rust, atoms & molecules, history of chemistry, crystal lattices, chemical formulas, ubiquitous elements, oxygen, hydrogen, water, solutions & saturation, hydrogen peroxide, atomic bonds, orbitals & shells, chlorine, hydrochloric acid, bromine & iodine, families of elements, the periodic table, sulfur, carbon dioxide, mineral deposits, baking soda & powder, ammonia, crystals & solutions, chemical indicators, separating mixtures, chromatography, electron transfer, electrolysis, electrochemistry, carbon, fossil fuels, alcohol, soils, soaps & detergents, sugars & starches, monomers & polymers, proteins, and waste disposal
Add an additional description to your products. You may set the same content for all products.

Ex: Shipping and return policies, size guides, and other common questions.

Or you may link a dynamic source to show product fields like vendor or custom product meta fields.

Ex: Ingredients, nutritional info, additional features and other unique per-product data.
View full details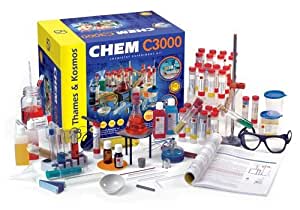 SUBHEADING
Text with colored background and side image
This section allows you to set a text box background.
SUBHEADING
Recently viewed products