Sku:

GW-43-13

Type: Tabletop Games
Chaos Space Marines - Raptors
Spend

$100.00

to

FREE SHIPPING
Short content about your product.
Short content about your product.
USE RICH TEXT EDITOR
And big icons to highlight the product sale point
The cruel terror troops known as Raptors consider themselves the elite of the Chaos Space Marines warbands. Their murder squads epitomise what has become of the Assault Marines of the Traitor Legions.

Chaos Space Marine Raptors miniatures come in a range of dynamic poses. They are sculpted perched or taking off from the battlefield debris on their bases. All over the models, their metal-rimmed armour shows all the distorting effects of the Warp: grills emerge from shoulder pads; cables jut from armour; teeth protrude from various surfaces around the rim of the jump packs. They carry bolt pistols and cruel chainswords.

This multi-part plastic boxed set contains 116 components, five 32mm round bases, and a Chaos Space Marine Transfer Sheet, with which to build 5 Chaos Space Marines Raptors or 5 Chaos Space Marines Warp Talons.

This kit is supplied unpainted and requires assembly - we recommend using Citadel Plastic Glue and Citadel Paints.
Add an additional description to your products. You may set the same content for all products.

Ex: Shipping and return policies, size guides, and other common questions.

Or you may link a dynamic source to show product fields like vendor or custom product meta fields.

Ex: Ingredients, nutritional info, additional features and other unique per-product data.
View full details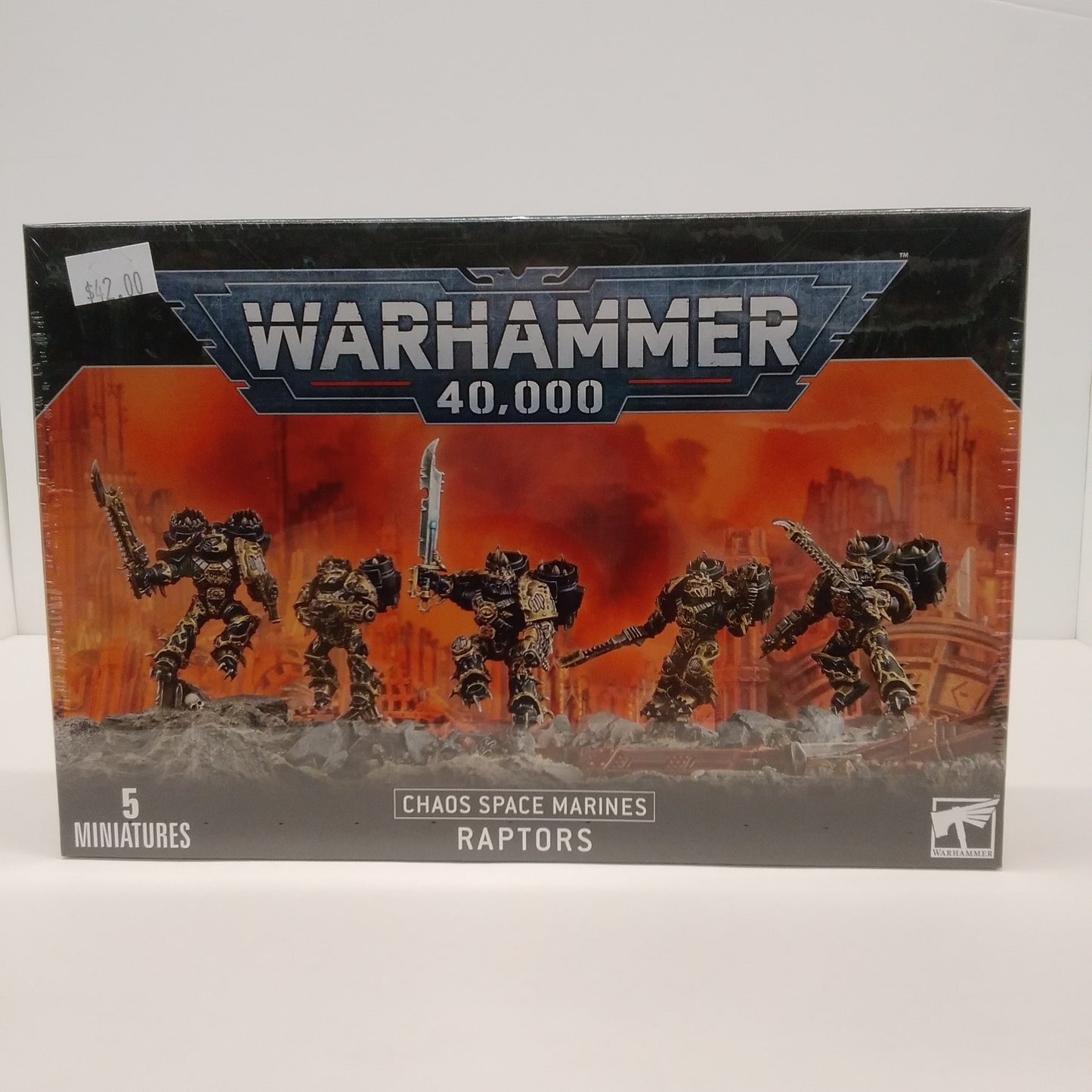 Chaos Space Marines - Raptors
SUBHEADING
Text with colored background and side image
This section allows you to set a text box background.
SUBHEADING
Recently viewed products