Sku:

GW-43-64

Type: Tabletop Games
Chaos Knights: War Dogs
Spend

$100.00

to

FREE SHIPPING
Short content about your product.
Short content about your product.
USE RICH TEXT EDITOR
And big icons to highlight the product sale point
War Dog-class Knights act as hunting packs for their Dread Household. Armed with an eclectic array of weaponry, these nimble combat walkers range ahead of the terrible shadow cast by larger Knights, picking off enemy outriders and guarding the flanks of their colossal masters. Among these vicious engines, War Dog Brigands are piloted by those so enamoured of the skilful, ranged kill that they mostly disdain the chaos of close assaults. Some even swear dark pacts compelling them to slay potent foes with elegance, or else to purge war zones of all life with sweeping contempt.

This multipart plastic kit builds two War Dog-class Knights – any combination of War Dog Brigands, War Dog Stalkers, or War Dog Karnivores. War Dog Brigands are a devastating Lords of War choice that can provide deadly long ranged support to your Chaos Knights army – or be taken as a wandering Dreadblade pack for other Chaos forces. Armed with a tank-melting daemonbreath spear and infantry-shredding avenging chaincannon, Brigands are also equipped with your choice of a carapace-mounted diabolus heavy stubber or havoc multi-launcher. Each War Dog Brigand can be further customised with a variety of articulated poses, armour plating, and unique faceplates and accessories, with their large carapaces making them a perfect painting project.

This kit comprises 220 plastic components, and is supplied with 2x Citadel 100mm Round Bases. Also included is a War Dogs transfer sheet featuring 238 runes, sigils, and iconography for various Dread Households. These miniatures are supplied unpainted and require assembly – we recommend using Citadel Plastic Glue and Citadel paints.
Add an additional description to your products. You may set the same content for all products.

Ex: Shipping and return policies, size guides, and other common questions.

Or you may link a dynamic source to show product fields like vendor or custom product meta fields.

Ex: Ingredients, nutritional info, additional features and other unique per-product data.
View full details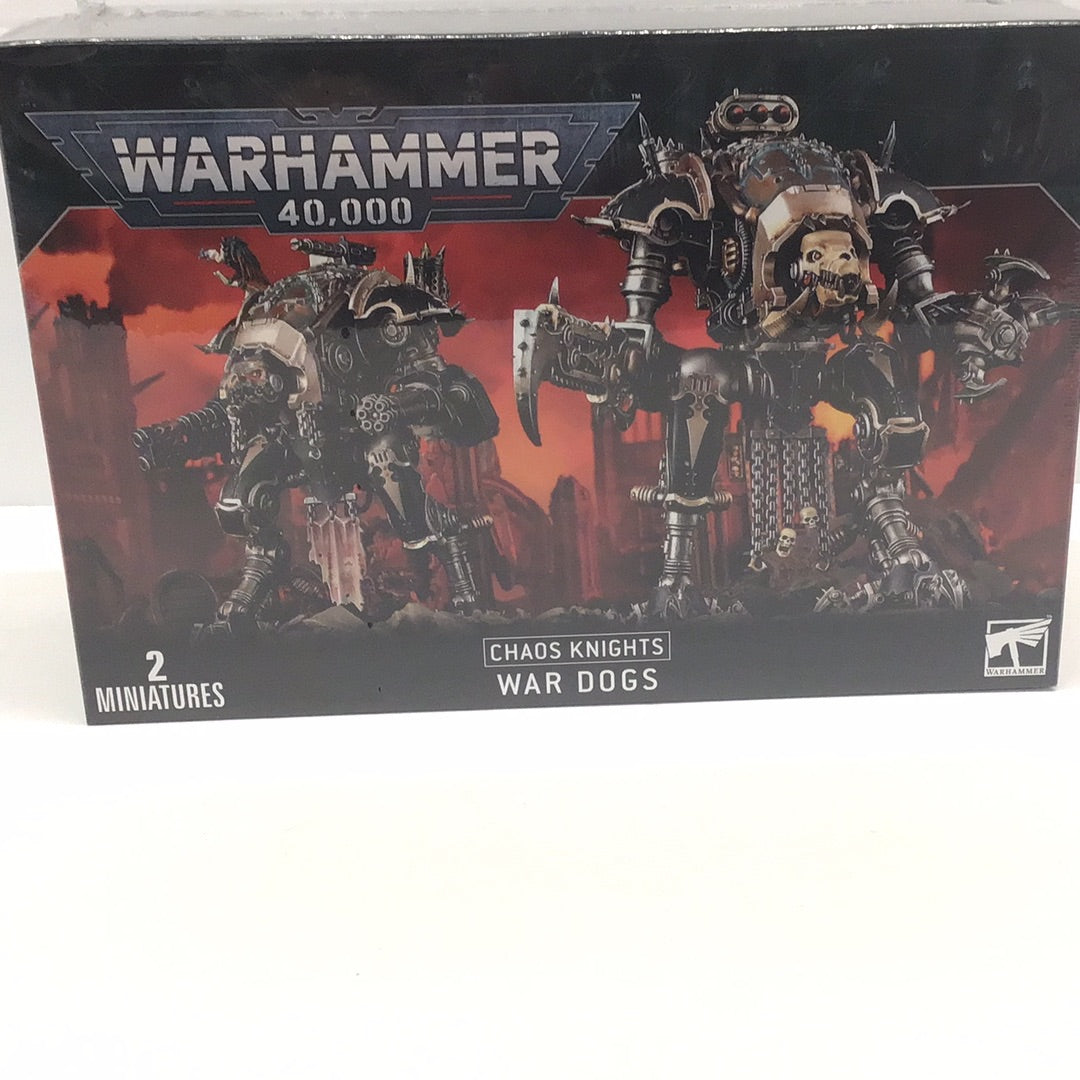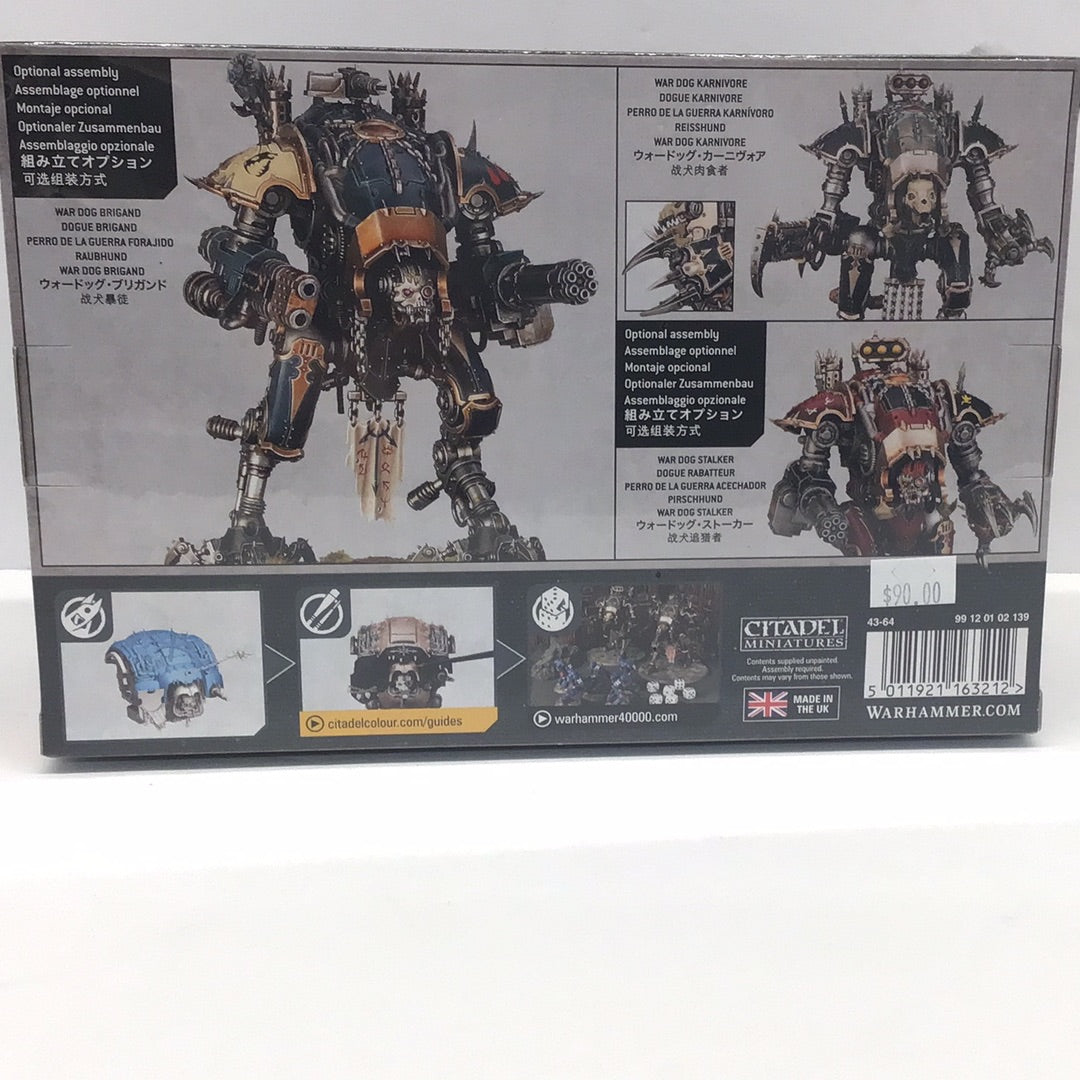 SUBHEADING
Text with colored background and side image
This section allows you to set a text box background.
SUBHEADING
Recently viewed products