CATAN EXP: CITIES AND KNIGHTS
Spend

$100.00

to

FREE SHIPPING
Short content about your product.
Short content about your product.
USE RICH TEXT EDITOR
And big icons to highlight the product sale point
Dark clouds gather over the once peaceful landscape. Wild barbarians, lured by Catan's wealth and power, maneuver to attack. Their massive warships loom against the bright orange horizon. You must be strong! Barbarians attack the weakest targets, and the victim of their onslaught will be the player who contributes the least to the defense of Catan. Don't take any chances! Field your knights! In Catan: Cities & Knights you engage in the defense of Catan and compete to build the three great metropolises of Catan. Each of these magnificent urban centers is even more valuable than a city. They're also immune to the dangerous barbarians. Invest in city improvements, which you acquire using three commodities of trade: coin, paper, and cloth. If you improve your culture, muster your knights, and enrich your fine cities, you will be the master of the great realm of Catan!
Add an additional description to your products. You may set the same content for all products.

Ex: Shipping and return policies, size guides, and other common questions.

Or you may link a dynamic source to show product fields like vendor or custom product meta fields.

Ex: Ingredients, nutritional info, additional features and other unique per-product data.
View full details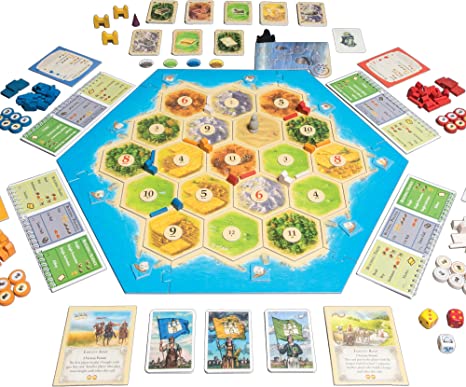 CATAN EXP: CITIES AND KNIGHTS
SUBHEADING
Text with colored background and side image
This section allows you to set a text box background.
SUBHEADING
Recently viewed products