Sku:

CN3120

Type: BOARD GAMES
CATAN Dice Game
Spend

$100.00

to

FREE SHIPPING
Short content about your product.
Short content about your product.
USE RICH TEXT EDITOR
And big icons to highlight the product sale point
ROLL, PLAY AND SETTLE: Discover, explore and settle CATAN anywhere and anytime... even all by yourself! The CATAN Dice Game is the perfect portable adventure experience. Challenge the odds and discover a fresh way to master CATAN!

DICE-ROLLING STRATEGY GAME: In the dice game version of CATAN, you also build settlements, roads, cities, and knights. Now instead of placing wooden or plastic game pieces on a game board, each player has a sheet depicting a smaller version of the island of Catan. Build by filling in the respective symbols for roads, knights, settlements, and cities.

CONVENIENT FOR TRAVEL: The CATAN Dice Game is the perfect portable adventure experience. It's a great casual introduction to the world of CATAN, ideal for play on-the-go or during those moments "in between". It is easy to learn and doesn't take long to play. You can even play it as a single-player game.

FUN FAMILY GAMES FOR GAME NIGHT: An international favorite, CATAN has been called the "Perfect Social Game". Check out our entire collection of CATAN board games for adults and kids to enjoy on family game night. Enjoy hours of fast-paced, interactive fun!

NUMBER OF PLAYERS AND AVERAGE PLAYTIME: This fun family dice game is designed for 1-4 players and is suitable for ages 7 and older. Average playtime is approximately 15 to 30 minutes.
Add an additional description to your products. You may set the same content for all products.

Ex: Shipping and return policies, size guides, and other common questions.

Or you may link a dynamic source to show product fields like vendor or custom product meta fields.

Ex: Ingredients, nutritional info, additional features and other unique per-product data.
View full details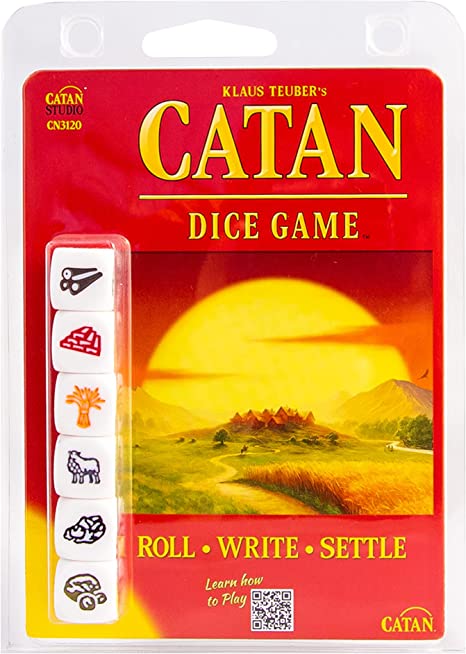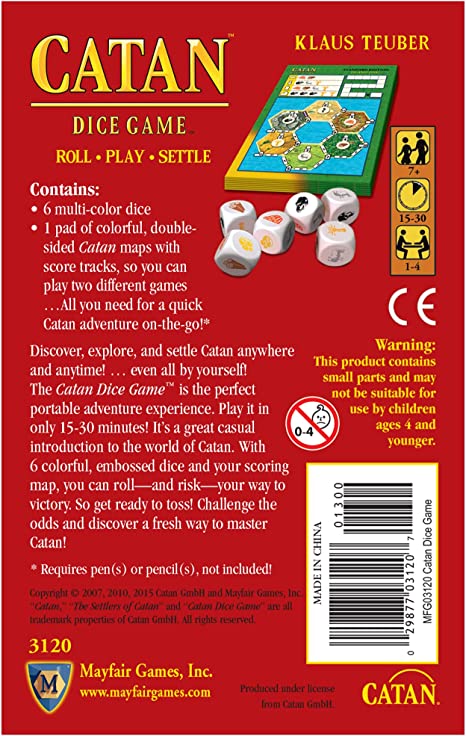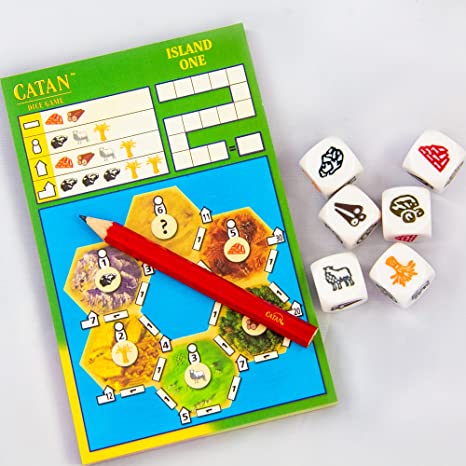 SUBHEADING
Text with colored background and side image
This section allows you to set a text box background.
SUBHEADING
Recently viewed products