Sku:

GW-81-01

Type: Tabletop Games
Battletome: Beasts of Chaos
Spend

$100.00

to

FREE SHIPPING
Short content about your product.
Short content about your product.
USE RICH TEXT EDITOR
And big icons to highlight the product sale point
The Beasts of Chaos are the purest embodiment of primeval violence. These braying killers surge out from their wilderness lairs in vast herds, intent on carnage and desecration. Ever since the dawn of the Mortal Realms, they have stalked their most remote regions, butchering anyone foolish enough to trespass on their territory. Monstrous hybrids of man and animal, they consider themselves the true children of Chaos, fuelled by ferocious instincts and a deep-seated hatred of civilisation. When roused to war, they stampede across the lands, grinding cities and fortresses alike to rubble beneath their hooves.

This book offers all the knowledge and rules you need to command your own beastherd in games of Warhammer Age of Sigmar. Discover the twisted history of the Beasts of Chaos from the Age of Myth through to the Era of the Beast, where their savagery is once again spreading through the Mortal Realms, leaving only a wilderness of brutal survival in their wake.

This 104-page hardback book contains:

– Extensive background material on the Beasts of Chaos, including their primordial roots, predatory herds, and profane rituals

– Loads of savage artwork depicting the gor-kin's mutant forms and hatred of civilisation

– 34 warscrolls and pitched battle profiles for the Beasts of Chaos, from humble Ungor Raiders to the mighty Beastlord

– Rules for the four mightiest Greatfrays, plus command traits, artefacts of power, spell lores, and battle traits like Beastherd Ambush and Rituals of Ruin

– Path to Glory campaign rules that send you out to claim offerings for your Herdstone, plus two new battleplans and three warscroll battalions for use in narrative play

– Matched play content, including four grand strategies and six battle tactics unique to the Beasts of Chaos

– An inspirational gallery of Beasts of Chaos miniatures, with painting guides to get your collection ready for the tabletop

This battletome contains a one-use code to add the book to your digital library in Warhammer Age of Sigmar: The App.
Add an additional description to your products. You may set the same content for all products.

Ex: Shipping and return policies, size guides, and other common questions.

Or you may link a dynamic source to show product fields like vendor or custom product meta fields.

Ex: Ingredients, nutritional info, additional features and other unique per-product data.
View full details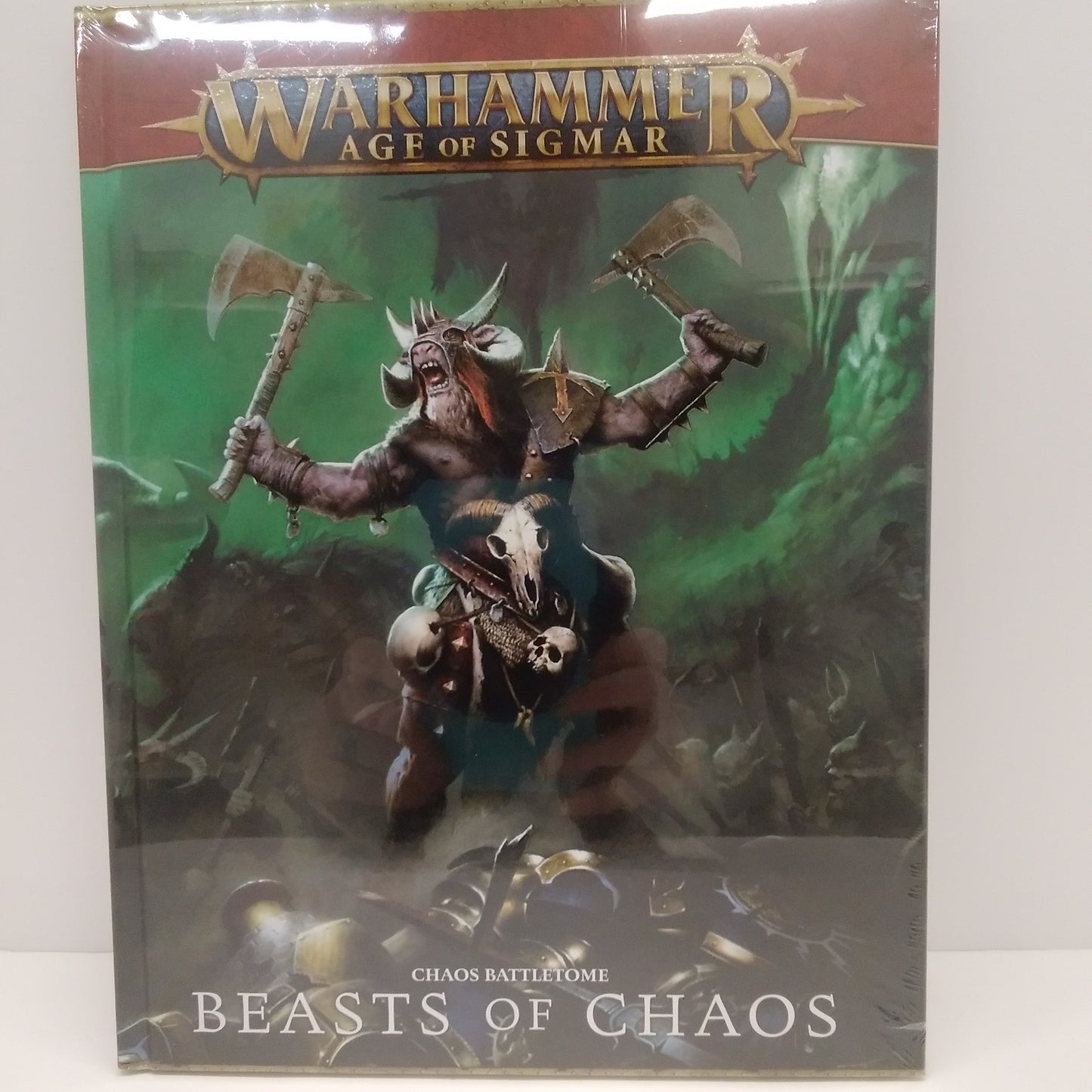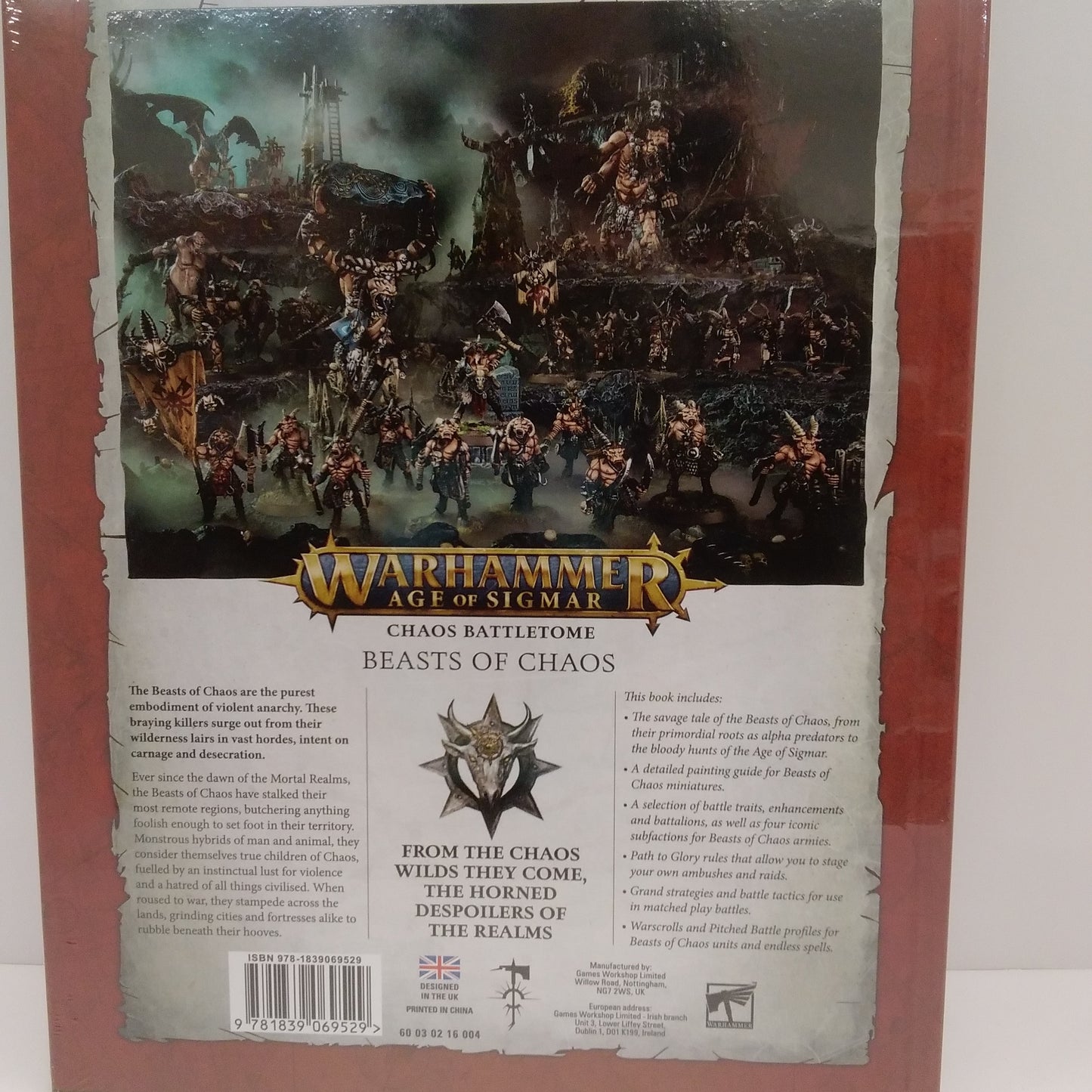 Battletome: Beasts of Chaos
SUBHEADING
Text with colored background and side image
This section allows you to set a text box background.
SUBHEADING
Recently viewed products