Sku:

FAS-MS371

Type: Model
BATMAN TV SERIES BATMOBILE
Spend

$100.00

to

FREE SHIPPING
Short content about your product.
Short content about your product.
USE RICH TEXT EDITOR
And big icons to highlight the product sale point
DIY, 3D Metal Model Kits. From flat metal sheets to your very own masterpiece. These kits start as flat sheets of steel with intricate details etched into the metal. To construct your model, simply snip out the pieces and bend the tabs through corresponding connections points.

The 1966 Batmobile from the live action television show began life as a Ford concept car called the Lincoln Futura. The body of the Futura was fabricated by Ghia of Italy, whose artisans hammered the car's panels over logs and tree stumps carved as forms to create the sleek manta ray-like car. The extra-large bat-trunk in the Batmobile holds various crime-fighting equipment and has plenty of space to fit eight people comfortably. The windshield is bulletproof. And of course, the Batmobile is not without its helpful gadgets including the nose-mounted chain slicer, lasers, rockets, an on-board telephone, radar, dash monitor, on-board computer, and police beacon, among others.
Add an additional description to your products. You may set the same content for all products.

Ex: Shipping and return policies, size guides, and other common questions.

Or you may link a dynamic source to show product fields like vendor or custom product meta fields.

Ex: Ingredients, nutritional info, additional features and other unique per-product data.
View full details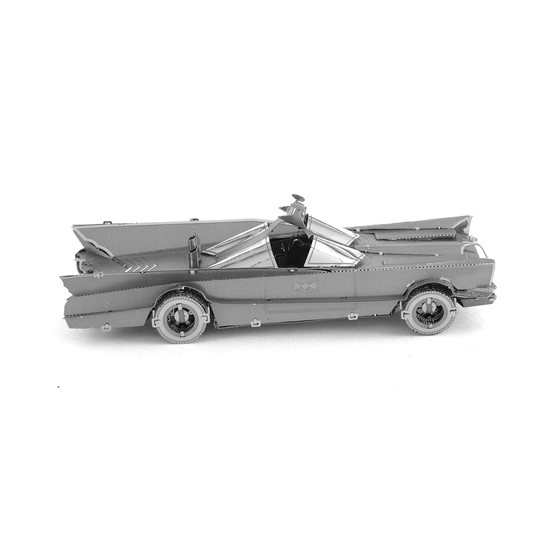 BATMAN TV SERIES BATMOBILE
SUBHEADING
Text with colored background and side image
This section allows you to set a text box background.
SUBHEADING
Recently viewed products