Sku:

GW-47-39

Type: Tabletop Games
Astra Militarum: Primaris Psyker
Spend

$100.00

to

FREE SHIPPING
Short content about your product.
Short content about your product.
USE RICH TEXT EDITOR
And big icons to highlight the product sale point
The empyrically attuned minds of Primaris Psykers are steeled against the manifold dangers risked by unsanctioned wielders of the warp's power. These battle-trained psykers support the Astra Militarum's soldiers with eerie prognostication, wards against enemy witchcraft, and tempests of their own psychic might. Though rarely trusted by their peers, few generals would go to battle without a psyker's aid.

This multipart plastic kit builds a Primaris Psyker – a powerful sanctioned witch fielded by the Astra Militarum. Marked by the symbols of the Scholastica Psykana and equipped with a variety of psy-enhancing gear, this psychic powerhouse is armed with a force stave to channel their mental might, with a laspistol holstered on their belt. The Primaris Psyker is posed striding forwards, long coat and sash whipping in an eldritch wind, one hand extended to focus a terrifying psychic manifestation.

This kit comprises 4 plastic components and is supplied with 1x Citadel 32mm Round Base. This miniature is supplied unpainted and requires assembly – we recommend using Citadel Plastic Glue and Citadel Colour paints.
Add an additional description to your products. You may set the same content for all products.

Ex: Shipping and return policies, size guides, and other common questions.

Or you may link a dynamic source to show product fields like vendor or custom product meta fields.

Ex: Ingredients, nutritional info, additional features and other unique per-product data.
View full details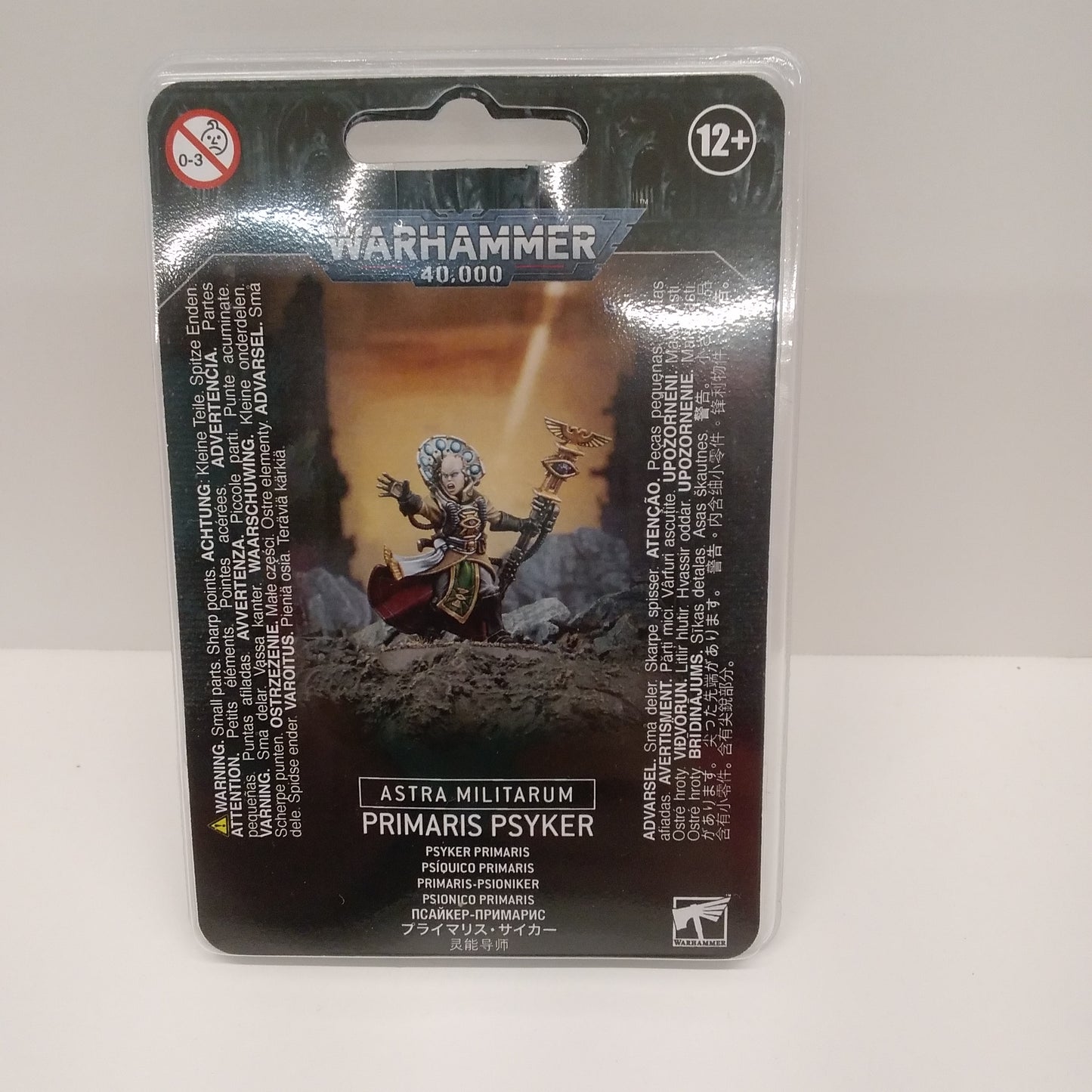 Astra Militarum: Primaris Psyker
SUBHEADING
Text with colored background and side image
This section allows you to set a text box background.
SUBHEADING
Recently viewed products