Sku:

GW-47-41

Type: Tabletop Games
Astra Militarum: Field Ordnance Battery
Spend

$100.00

to

FREE SHIPPING
Short content about your product.
Short content about your product.
USE RICH TEXT EDITOR
And big icons to highlight the product sale point
Ordnance Teams crew some of the largest human-portable weapons fielded by the Astra Militarum. From bombast field guns that lob heavy shells over buildings and intervening squads, to the barrage of warheads fired from malleus rocket launchers, or the searing energy lances unleashed by heavy lascannons, these Field Ordnance Batteries are powerful assets to any general.

This multipart plastic kit builds two Ordnance Teams – mobile artillery platforms which together form a Field Ordnance Battery. Each Ordnance Team features a gunner and two spotters or loaders, crewing your choice of heavy gun – a wide-saturation malleus rocket launcher, indirect-firing bombast field gun, or vehicle-pounding heavy lascannon. The spotters and loaders are also armed with lasguns and frag grenades. The crew members can be mixed up with a variety of cosmetic options, including a choice of twelve different heads and a variety of arms, ammunition, poses, and accessories. You can also build each kit as though it's being stowed, with no gunner on the seat.

This kit comprises 154 plastic components and is supplied with 2x Citadel 100mm Round Bases. Also included is an Astra Militarum Vehicle Transfer Sheet, with 475 transfers featuring numerals, sigils, and a variety of regimental heraldry. This miniature is supplied unpainted and requires assembly – we recommend using Citadel Plastic Glue and Citadel Colour paints.
Add an additional description to your products. You may set the same content for all products.

Ex: Shipping and return policies, size guides, and other common questions.

Or you may link a dynamic source to show product fields like vendor or custom product meta fields.

Ex: Ingredients, nutritional info, additional features and other unique per-product data.
View full details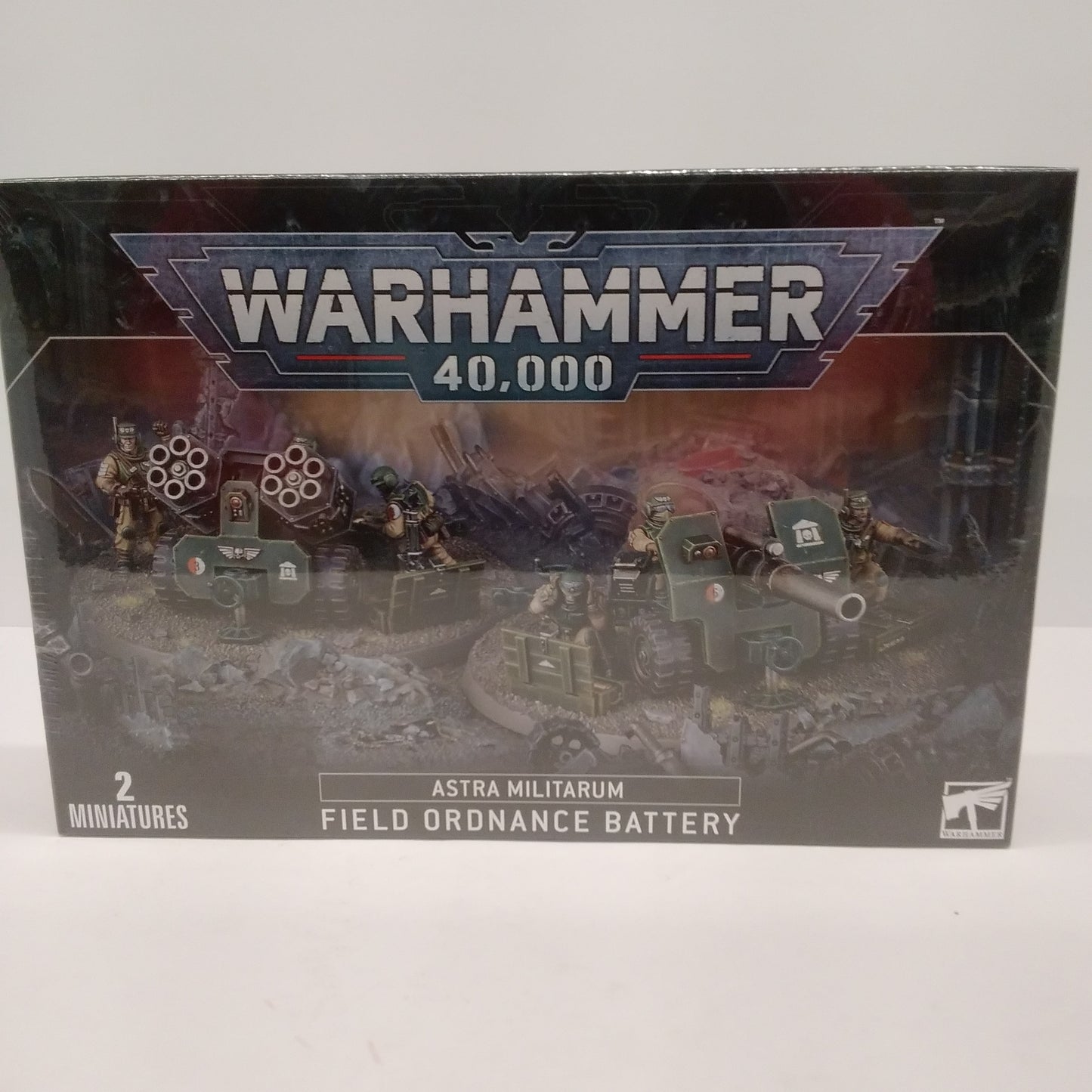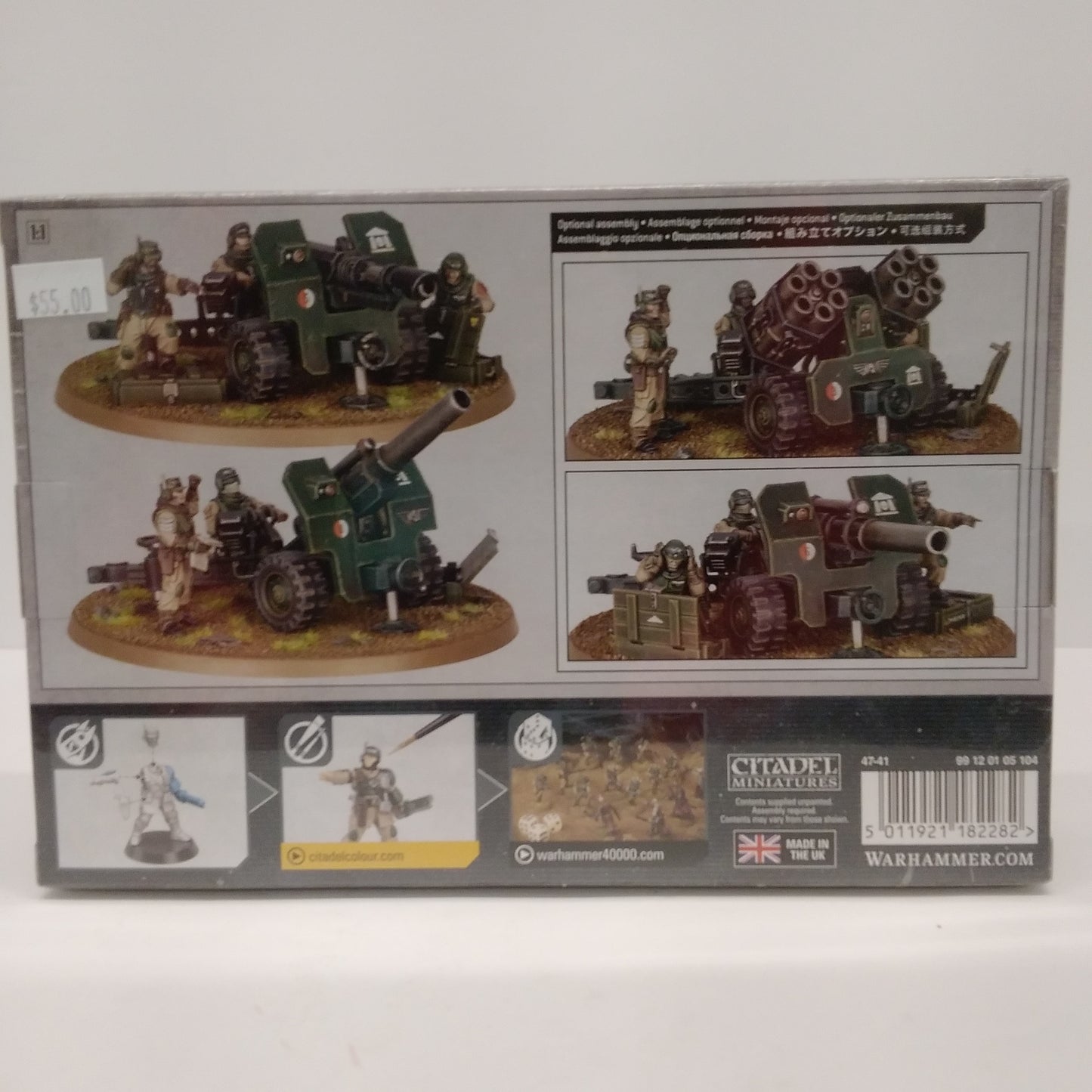 Astra Militarum: Field Ordnance Battery
SUBHEADING
Text with colored background and side image
This section allows you to set a text box background.
SUBHEADING
Recently viewed products