Sku:

SAF-180029

Type: Figurine
Whitetail Buck
Tax included.
Spend

$100.00

to

FREE SHIPPING
Short content about your product.
Short content about your product.
USE RICH TEXT EDITOR
And big icons to highlight the product sale point
One of the most common land mammals across North America and even parts of Central and South America, the whitetail deer can be found in a multitude of ecosystems, including forests and areas of deciduous vegetation, river valley bottomlands, foothills, and mountains. History: Although whitetail deer are currently incredibly prevalent throughout their endemic regions, at one point in the late 19th and early 20th century they were severely overhunted and actually on the verge of becoming endangered. Thankfully, their numbers have rebounded from 30,000 to over 30 million in just 100 years. Scientific Name: Odocoileus virginianus Characteristics: Although female deer are generally skittish and easily frightened, bucks can be very hostile, especially during mating season when they're more inclined to be aggressive. Size: 4.95 inches long and 4.17 inches tall, this whitetail buck toy model is about an inch taller than a soda can on its side.

Made in China
Add an additional description to your products. You may set the same content for all products.

Ex: Shipping and return policies, size guides, and other common questions.

Or you may link a dynamic source to show product fields like vendor or custom product meta fields.

Ex: Ingredients, nutritional info, additional features and other unique per-product data.
View full details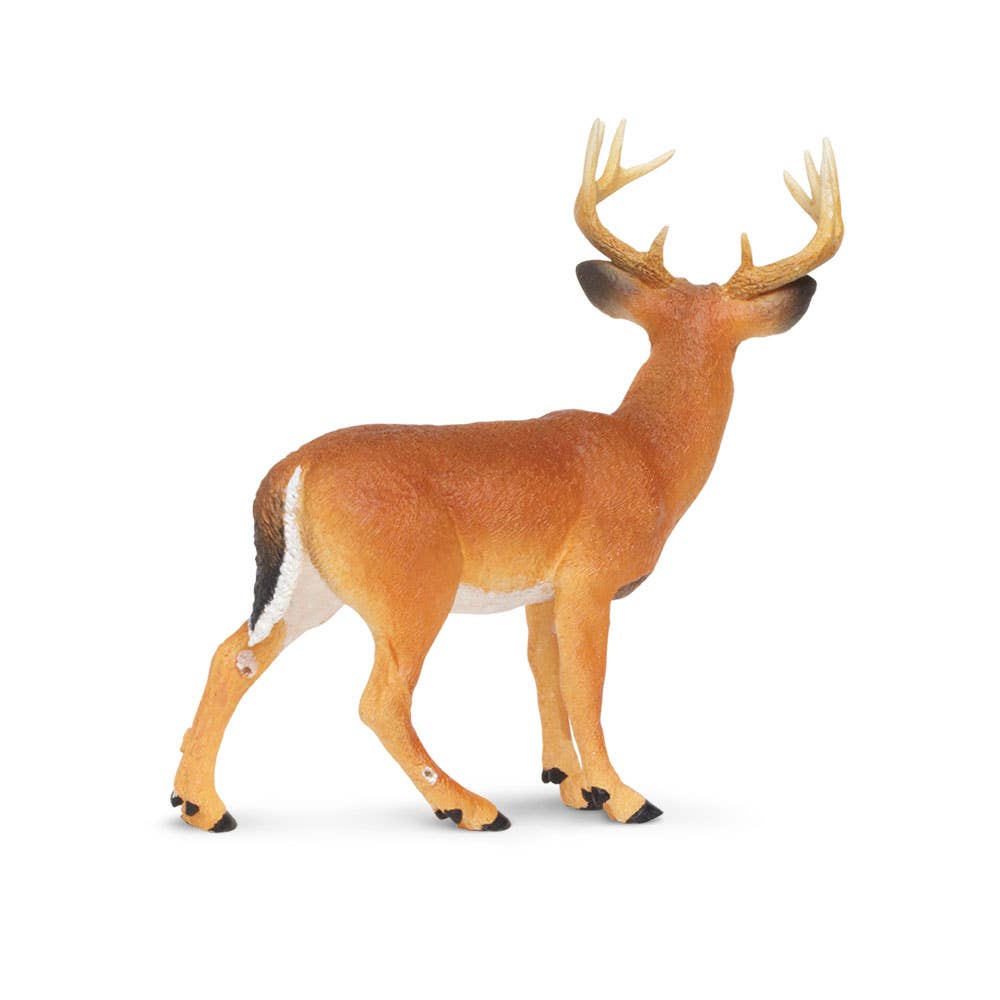 SUBHEADING
Text with colored background and side image
This section allows you to set a text box background.
SUBHEADING
Recently viewed products