Sku:

GW-103-07

Type: Tabletop Games
Kill Team: Imperial Navy Breachers
Spend

$100.00

to

FREE SHIPPING
Short content about your product.
Short content about your product.
USE RICH TEXT EDITOR
And big icons to highlight the product sale point
Imperial Navy Breachers are the elite fighting troops of the Imperium's many naval assets, from orbital stations to mighty battleships – aggressive blunt instruments instructed extensively in close-quarter fighting techniques. Well-equipped and experienced in hazardous boarding actions, these squads are clad in fully-enclosed void armour, with mag-boots and rebreathers for zero gravity operatioons, and given access to specialised equipment designed for cracking enemy bulkheads.

This multipart plastic kit builds a squad of 10 Imperial Navy Breachers accompanied by two robotic supporters – the scanning C.A.T. Unit and explosive Gheistskull. These miniatures can be used as Imperial Navy Breacher operatives in games of Kill Team, or fielded with any Imperium army in games of Warhammer 40,000. These hardy troops are armed with short-range boarding weaponry, including hatchets and powerful shotguns. The kit includes loads of interchangeable heads and accessories to customise your kill team, plus components to build specialists like the skilled Void-jammer, bulky Grenadier, shield-toting Endurant, and more.

This set comprises 153 plastic components, and is supplied with 10x Citadel 25mm Round Bases and 2x Citadel 28.5mm Round Bases. These miniatures are supplied unpainted and require assembly – we recommend using Citadel Plastic Glue and Citadel Colour paints.

Rules for using Imperial Navy Breachers in games of Warhammer 40,000 are available as a free download on the 

Warhammer Community website

.
Add an additional description to your products. You may set the same content for all products.

Ex: Shipping and return policies, size guides, and other common questions.

Or you may link a dynamic source to show product fields like vendor or custom product meta fields.

Ex: Ingredients, nutritional info, additional features and other unique per-product data.
View full details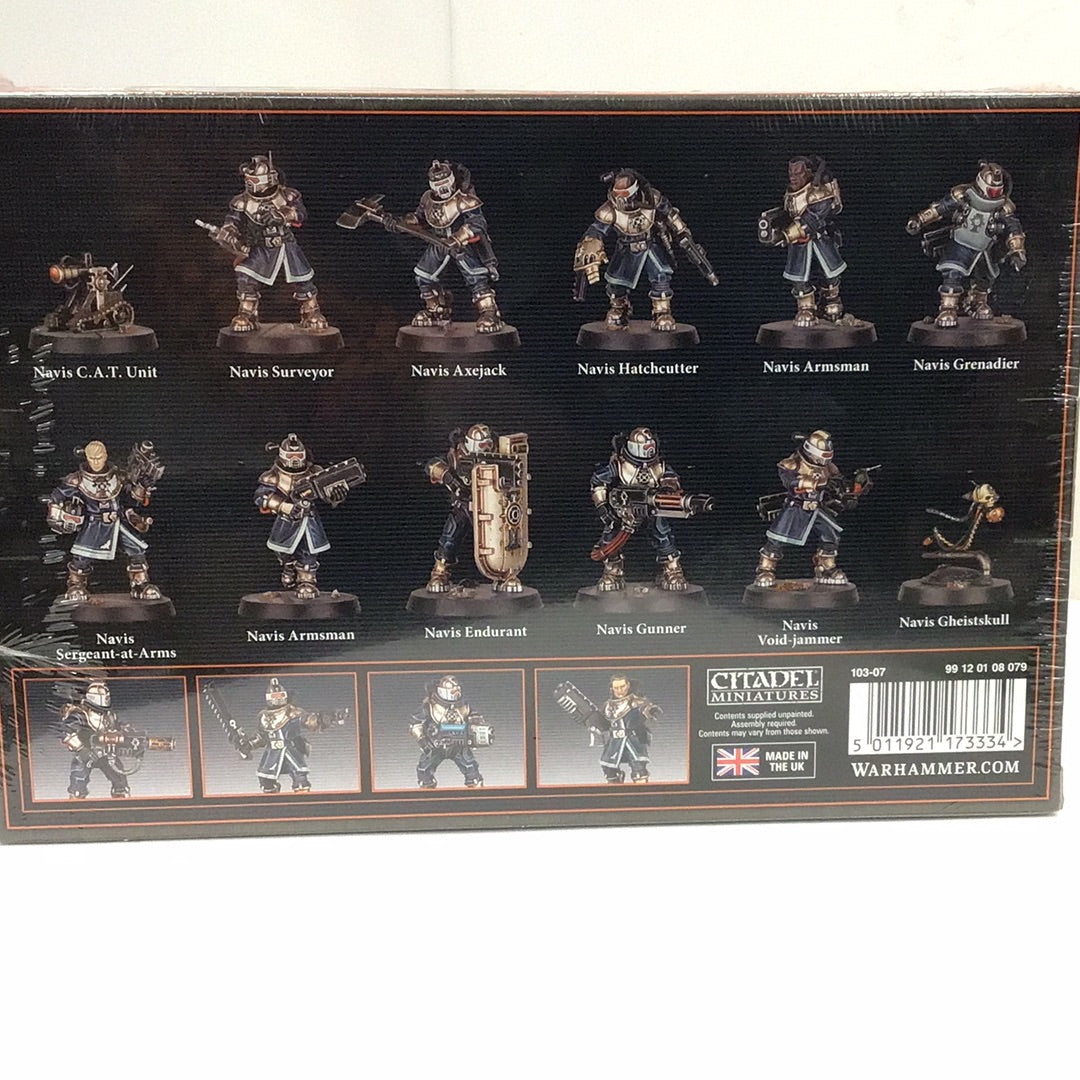 Kill Team: Imperial Navy Breachers
SUBHEADING
Text with colored background and side image
This section allows you to set a text box background.
SUBHEADING
Recently viewed products